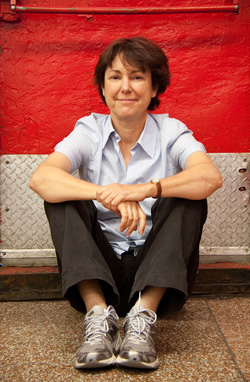 Carmel Wilson Fromson
Professional Background:
I have been photographing great works of art - paintings, sculpture, silver, glass and jewelry-for thirty years. My clients, including preeminent curators and institutions, demand the highest quality and have always been satisfied with my results. I am known for my exacting standards, ability to work under pressure, and a commitment to excellence, no matter how challenging the assignment. My work has been used in posters, postcards, art books, The Metropolitan Museum of Art Bulletin, and web sites. I have also created digital archives for individuals and institutions.
My professional background includes nineteen years as a staff photographer at The Metropolitan Museum of Art, two years as staff photographer at the Cooper Hewitt Museum, and a project photographer at the Corcoran Gallery.
Client Services and Fees:
I provide high-end photographic services for museums, galleries, individual collectors and other institutional clients. I use a Hasselblad digital camera and am available for short-term and long-term assignments. Depending on the scope of the work and client preferences, I charge by the hour, day or project.
Testimonials:
"Carmel's work was exceptional in every way. She strove to create photographs that suggested the shapes of the objects, their true palettes and often metallic sheen, and the extraordinary quality of their details. I found her a pleasure to work with, absolutely professional and efficient, and with an excellent sense of the best way to capture each work's particular qualities. The outcome was one of the most beautiful catalogues with which I have ever been involved."
--Andrea Bayer, Curator, Department of European Paintings, The Metropolitan Museum of Art.
"Carmel is quiet, thoughtful, so easy to work with, and...a wonderful photographer."
--Alice Cooney Frelinghuysen, Anthony W. and Lulu Wang Curator of American Decorative Arts, The Metropolitan Museum of Art.
Additional references are available upon request.